Luddstock 2012
A summer Charity concert with three live bands in the garden of Reynolds Farm, raising money for local charities, started 16 yrs ago by the previous owners Peter & Angela Watson and now getting carried on by the David & Tanya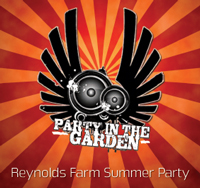 Having taken on the Luddestock festival when we purchased Reynolds Farm last year we are pleased to announce that the 2012 concert will be held on the 7th July this year.
We are hoping for a bumper turn out and we look forward to welcoming back Luddestock veterans some personal friends who where "Luddstock virgins" in 2011. Bands are confirmed and we can guarantee a fun night.
So we look forward to welcoming everyone at our party in the garden and let's see if we can exceed all amounts raised in the past for this fantastic charity event.
David and Tanya Marshall

@luddstock

facebook.com/Luddstock